The importance of podcast for B2B Brands.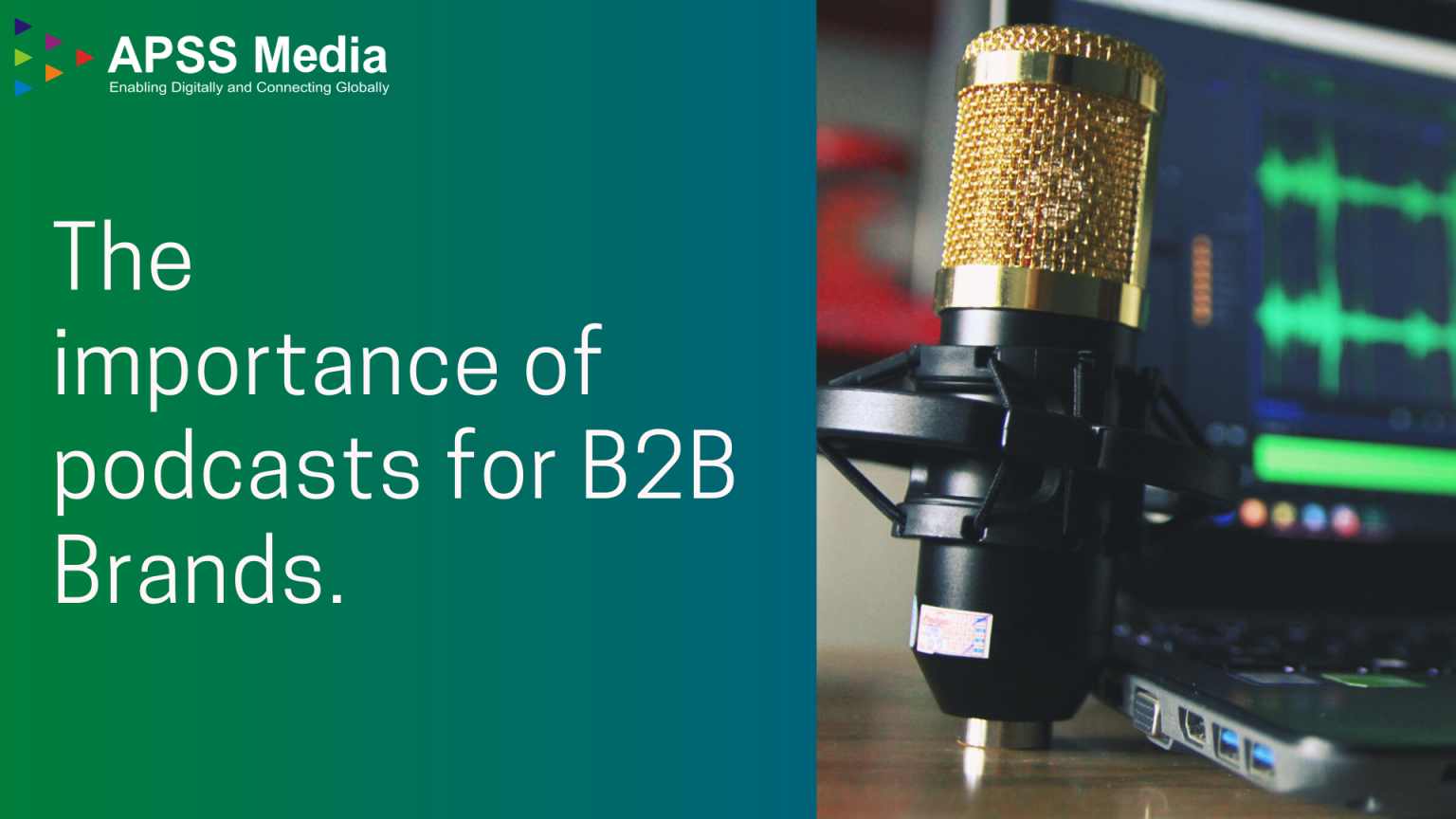 People listen to the podcast, the audience lives the podcasts.
'Market where people live.' This is the simplest marketing strategy one can learn and podcasts are one of the content ways.
The podcast in a downloadable audio file often streamed. Since the enablement of high-speed internets such as 3G and 4G, we could see the growth of podcast along with the videos.
Nowadays Businesses are increasingly using podcasts to grow their potential customers towards the business.
In Edison Research's Podcast Consumer 2017 report found that:
In total 24% of people ages between 18-54 listen to podcasts monthly.
Podcast listeners are almost evenly split between men and women.
In the 25-54 demographic, monthly listening has grown year over year for the past four years.
In other words, we can say that our target audience is likely to spend a significant amount of time listening to podcasts already.
Six- Reasons Why Your Business Should Use Podcasting?
Nowadays, businesses can grow leveraging tactics of digital marketing. The podcast should be an important tactic in the digital marketing strategy.
It is also one of the most powerful marketing tools. Podcasts have become the new talk radio on mobile devices. Let's take a look at how "podcasting can benefit your business".
1. Easy to create:
Podcast marketing is much easier to create as compared to other marketing tools. And here you don't need any heavy multimedia recording component.
The equipment you need to create a podcast:
A computer
A Microphone
Yes, that's all you all need to start. Although, you can choose from a variety of these tools from the market. The procurement depends on your uses and the quality you want to achieve.
The editing is perhaps the most important step after recording a podcast. There are a bunch of free tools available. Below is a list:
You can also extract audio from your old or latest videos to create a good podcast.
Once you have created the podcast, you can start promoting it to increase its exposure and reach out to a larger audience. For this, you would need to make this podcast to post on a different platform.
2. Helps to build a better relationship with the audience:
Relationship building is a fundamental of B2B Marketing. The marketing is done well is marketing succeeded to build positive relationships with the audience. Podcasts are proven to build a relationship between a host and the audience.
The podcast is the best way to create a storytelling effect. Storytelling is the best way to brand your business.
Podcast marketing helps to build effective relationships with the audience. It gives the feeling that the listeners know the person speaking on the podcast. Also, when we listen to something, it gives a clear identification of the message.
3. An alternative way of video marketing
Videos are the best in term of engagement but it comes with a cost. Videos are dominating all kind of social media - the giant youtube is a major lead source for many B2B and B2C brands but not all can have a budget for video marketing.
Business videos are relatively complicated to create compare to blogs and podcasts. The heavy equipment with costly editing tools demands the dedicated budget as well as human resources.
It is where the podcast comes to rescue. A podcast is easy to create and require no such tools like videos. A podcast can effectively reduce the content creation budget, cut the operation cost without costing content engagement.
Read - The four types of content that work for B2B Brands
4. Growth in traffic generation:
Podcasts can effectively use to broaden the reach of content.
Using podcasts, it will help you reach out to the new audiences for your business. Podcasts can also help in building familiarity with a wide range of audiences. People who usually listen to the podcast subscribe to the business service. As long as the audio series continues, your audience is quite likely to keep listening.
Also, we know that podcast marketing is available in the form of audio files so reaching out of high range of audience increase the possibility of high traffic generation.
5. Higher ROI:
Content Marketing is the way to grow your business. First, the blog made a lot of changes the way the audience consumes the information. As content marketing evolved with digitalization many other forms of contents start powering content marketing. While blogs are becoming more mature and have a small room to improve, some new players are dominating the market - Podcasts and Videos.
As discussed earlier, the podcast has a great engagement compare to other forms. Podcast build a reputation for your brand and that leads to prospect to purchase from you more.
Also, depending on how robust of a set-up you want, setting up an initial podcast can be relatively cheap, because of less equipment you need to make the podcast.
The less production cost, higher engagement and it's storytelling nature makes it a higher ROI generator for brands and content marketers.
6. Convenience and easy to understand
The one thing that makes podcast stand out from all other forms of content is its convenience and easy to consume nature. Podcasts can be stored easily and take less space than videos, also like a radio it can listen while doing other activities such as driving, cooking, exercising or just playing with your dog.
Conclusion:
A podcast is a present and future of content marketing. Ithelps build a relationship with the audience. It triggers interactive marketing and boosts engagement. The nature of podcast allows it to become must go content creation tactics for every marketer.